Introduction
There are so many kinds of rubber on the market right now. The features of rubber depend on whether the rubber was extracted naturally or produced synthetically and the kind of additives and catalysts added during the production process.
That is why rubber quality is an important term to consider when you are choosing rubber components for your products. You would be surprised at how many small and big rubber components industries will regularly need to help equipment and heavy machinery function seamlessly and add to the manufactured products.
What is Quality of Rubber, and Why is it Important?
There are so many types of rubbers available in the market. Some of the common ones that Arvico Rubber deals with are:
Natural rubber
Nitrile rubber
Butyl rubber
SBR (Styrene Butadiene Rubber)
Neoprene
Teflon
Silicone
All these rubber types have their own features. The quality of rubber could mean how adaptable the features of the rubber are for your requirement. For instance, consider this example.
Nitrile rubber is one of the most common choices for making O-rings. This is because they have excellent sealing abilities and are resistant to most abrasive materials. However, their ability to handle ozone and sunlight is very poor.
As a result, if you decide to use your O-rings in outdoor equipment, then the ring will probably break/get damaged soon, causing leakages and spills. This does not mean the rubber quality is bad. It just means that you have chosen the wrong kind of rubber.
In other cases, the molded rubber product that your manufacturer designed for you could be mechanically incorrect, meaning it does not serve the purpose it was created for. Even if the right quality and type of rubber were chosen, in this case, the product gets unusable.
Commercial Rubber and Specified Grade Rubber – Which One to Choose?
Let's say you choose a particular type of rubber offered by the manufacturer and understand all its features and specifications. However, you are unhappy with one of these features and ask for an up-gradation or customization to improve that particular feature. In this case, it becomes a specified grade rubber. Let us understand with an example.
You are interested in neoprene rubber to create your gaskets in. While the rubber quality suits almost all your needs, let's say you are not very happy with the rubber's permeability to gases. You want a material that is non-permeable to gases you use in your industrial setting.
So you can ask your manufacturer to customize the material to add in this feature, making it a specified grade rubber. A specified grade rubber can either be created to match the needs of the customer or that of an international standard.
A commercial-grade rubber will meet all the basic requirements and is to be used as such, without any specific additions requested. The quality of rubber will automatically be designed to suit most commercial applications.
How Do you Choose the Right Quality of Rubber for Product & Application?
Rubber technology is such a vast topic right now, and there are so many types of rubberand features for you to check out. Therefore, it would always help to talk to an expert to understand your needs right. We at Arvico Rubber always have one-on-one conversations with our potential clients and be upfront about our process, the pricing, and the expected results.
In fact, our experts have often offered out-of-box solutions to problems our customers come with and have enhanced their applications/products. We don't stop with creating rubber components. We take a personal interest in our customers' businesses, helping them get the perfect products to upgrade their business.
How to Test the Quality of Rubber?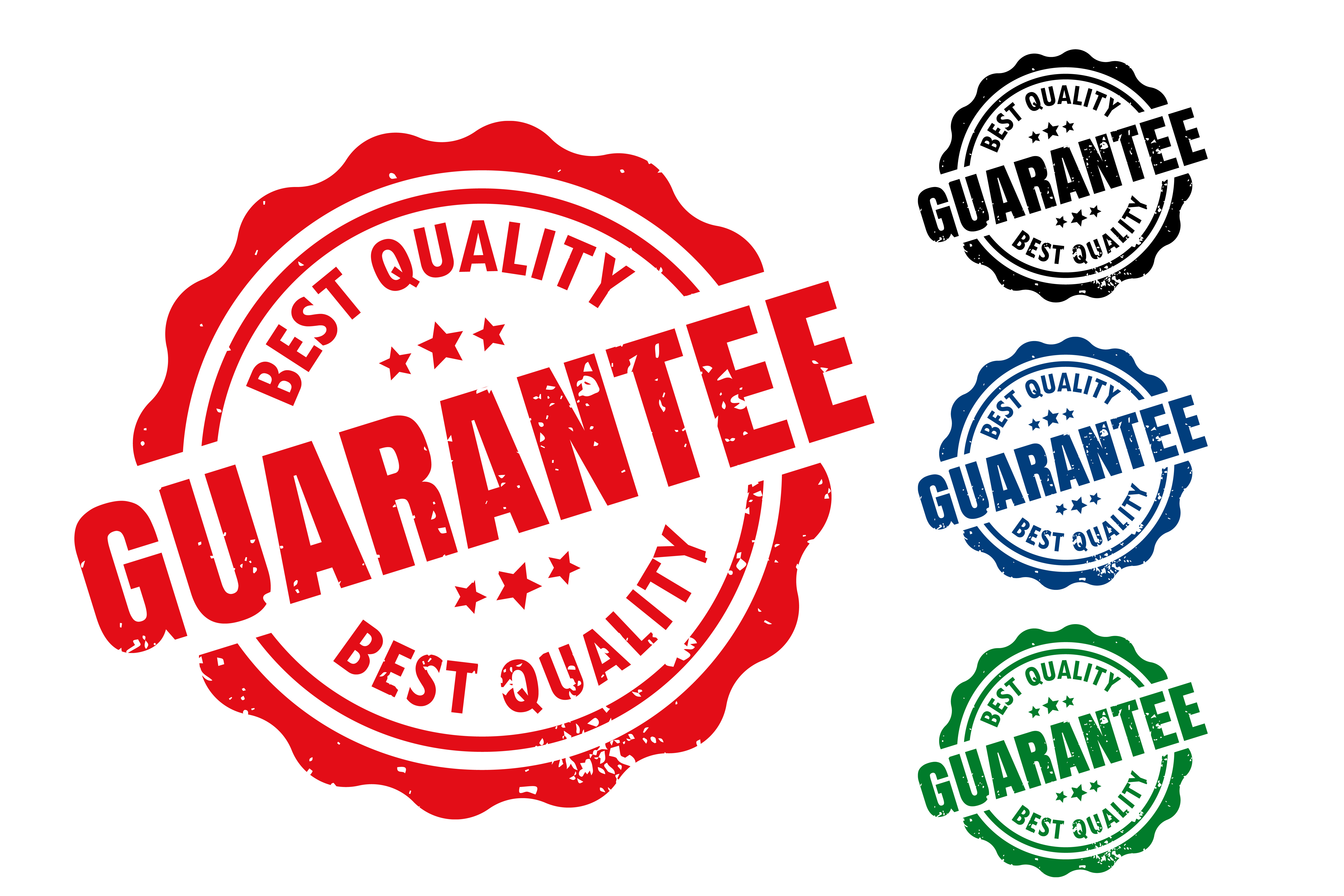 There are different laboratory tests that you can conduct to test the quality of rubber. Such laboratory tests need to be conducted in specific environments. Many rubber manufacturers have both an in-house team to conduct quality tests and hire third-party service providers to audit the quality of rubber.
Arvico Rubber conducts the below tests to ensure that the rubber quality is up to the mark every time components leave our premises.
1. Hardness testing
2. Tensile strength testing
3. Compression strength testing
4. Ozone testing
5. Dimensional checking
6. Finish and visual checking
7. Spark testing
8. Flex testing
9. Chemical composition testing – carried out by the IRMRA
10. Third Party Inspection
We also send material test certificates and warranty certificates depending on the products being supplied.
How Can You Ensure Consistent Rubber Quality?
Now, this is not a straightforward answer. As a customer, there is only so much you can do to check the rubber quality before the products are actually delivered to you. Checking for the quality that late may not make sense if you notice a decline in the quality of rubber. Here are things you can do instead.
Always stick to reputed manufacturers of rubber components. They have a commitment to their customers and a quality requirement to uphold.
Ask your manufacturer about in-house and third-party quality check processes.
Ask for samples, if that is possible. This is a great idea to ensure the component exactly matches your requirement.
Are you unhappy with the current rubber components quality that you receive? Do get in touch with us to know how you can better this. As a rubber component manufacturer with 55+ years of experience, we know how critical these components are to the everyday functioning of our clients' businesses.
How to check the tensile strength of Rubber?
Tensile strength is one of the rubber's most important physical properties that talks about how it performs under tension. A material with low tensile strength will break/get damaged when it is pulled or compressed beyond a point. Materials with high tensile strength can withstand extreme physical stress without giving up.
The ASTM D412 test is a standard procedure to measure the rubber quality in terms of tensile strength. Here, the sample piece of rubber is cut into a dumbbell shape in per-decided dimensions. The ends of the dumbbell are pulled from both sides with equal power, and the rubber is allowed to stretch until it breaks. The extent of stretching and the force it handles are measured to identify the tensile strength.
Below is a table giving the tensile strength of different types of rubber offered by Arvico rubber.
Tensile strength of different types of rubber (in PSI)
| | | | | | | | | |
| --- | --- | --- | --- | --- | --- | --- | --- | --- |
| Natural rubber | Nitrile rubber | Neoprene rubber | Hypalon rubber | Butyl rubber | EPDM rubber | Silicone rubber | Viton rubber | Poly urethane rubber |
| 3000 | 3500 | 3000 | 2500 | 2000 | 3000 | 1100 | 1800 | 4000 |
Conclusion
The rubber quality that you choose plays a vital role in determining the quality of your final product. You may be looking to get rubber components for the functioning of your machinery or as components for your products. Either way, make sure you choose the right rubber components manufacturer since this makes all the difference.
Make sure you ask your manufacturer if they adhere to international standards and the properties of each of these types of rubbers.
The quality of rubber Arvico produces is one of the best in the industry. You do not have to worry about leakages, breakage, size mismatch, and other complications when choosing a brand like us.