Rubber extrusion is the process of turning rubber into a product with a specific and intended shape and size. Depending on the end shape, different rubber extrusion profiles can be available. Arvico Rubber has many standard extrusion profiles for commonly used products and also has an in-house team to customize the profiles based on exact customer requirements.
This blog will take you through different kinds of rubber extrusion profiles, their production process, use, and benefits.
How Does Rubber Extrusion Work?
Extrusion is the process of forming a shape by pushing a material through a predesigned mold. Rubber extrusion profiles have an easy and straightforward working mechanism.
The rubber manufacturer has an extruder machine, and the specific profile-shaped die or mold is fitted in. A rubber compound is now chosen. The compound is the base material in which the profile needs to be made in.
You can create rubber extrusion profiles in any of the following rubber compounds, including the ones below.
Silicone
EDPM
Neoprene
Nitrile rubber
Viton
Butyl
Silicone extrusion profiles are very popular among our clients because of the various beneficial physical properties of silicone rubber. Silicone profiles come with the following features.
Heat resistant
Flexible and easily moldable
Fire resistant
Acid resistant
180 degrees heat aging
Oxidation resistant
UV resistant
One of the main parts of an extruder that leads to 100% of design specifications being met is the die or mold. This can be made of steel or other durable materials. When the die is designed to match client requirements 100%, the end product will have the right design too.
Not many rubber manufacturing companies have the capacity to create complex rubber extrusion profiles because their die-manufacturing capacities are limited. Arvico Rubber is different, though! We understand how vital precision is in creating these rubber extrusion profiles; that is why our design team is one of the best in the country.
Every customized extrusion profile will go through multiple levels of sample testing and quality testing before full-fledged manufacturing starts. As a result, you don't have to worry about the parts not meeting your exact needs.
All products that we manufacture go through the below range of extensive quality testing before they are sent to the customers.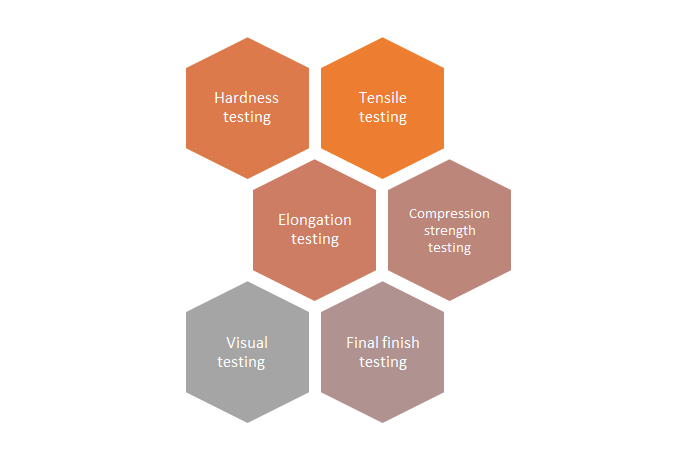 What are the Advantages of Rubber Extrusion, Rubber Extruded Products and Rubber Extrusion Profiles ?
The following are some of the advantages of rubber extrusion profiles and products made using rubber extrusion.
An economical way to produce rubber components.
Wastage is minimal in this production process.
It is easy to customize any type of profile by just making the appropriate die cast.
It is possible to automate production and create multiple pieces of rubber extrusion profiles one after the other.
Depending on the type of rubber used, these profiles can be resistant to aging and other external factors and be flexible and robust.
Rubber extrusion profiles can be created to exactly match sizing and dimension requirements. You don't have to worry about ill fits.
What are the Common Profiles of Rubber Extruded Products?
There can be so many profiles of rubber extrusion profiles that can be created. The sky is the limit when it comes to design choices. However, the following are some of the common profiles you can see being offered by rubber manufacturers.
Round profiles
Semi-round profiles
Square profiles
Rectangle profiles
U channel profiles
D, E, J, L, P, or T-shaped profiles
Extruded Rubber Seals
When we talk about extruded products, one category that we cannot miss is extruded rubber seals. Rubber seals play an essential role in almost all industries. This humble item can save expensive equipment, quicken certain manufacturing steps, and sometimes even save the plant and people in it from hazardous leakages.
As the name specifies, seals seal surfaces so that there is no leakage in the joints. Seals can prevent solid, liquid, and gaseous leakages effectively. Depending on what kind of product flows through pipes, the right kind of rubber seals must be chosen.
Arvico Rubber's rubber seals are commonly used in our butterfly valves, and these offer perfect sealing in three areas – pipe sealing, flanges, and operating shafts.
Get in touch with our experts about your exact requirements and they will be able to suggest the type of rubber material to be chosen for making the seals.
Rubber Extrusion Profile Applications
Rubber extrusion profiles can be used for so many applications, including the following.
Door seals
Window seals
Angle grips
Silicone extrusion profile tubes
Rubber buffers
Edge protectors
Rubber seals
Expansion seals
Sponge cords
Cable protectors
How to Choose the Right Rubber Extrusion Profiles
Let's say you have a requirement to create seals for one of your parts. The first thing for you to do is talk to a rubber component manufacturer like Arvico Rubber to understand what kind of seals may suit your need.
Our team will get all the basic information right from you before we work internally on the recommendations. The details required may include what kind of part requires the seals, if the seal would come in contact with materials that flow through the parts, what size the part and the sealing joint would be, and what external factors would affect the seal during functioning.
Based on all this, our team would come up with recommendations. You may be advised to pick up silicone extrusion profiles if we think the seal needs to be resistant to oxidation, UV rays, temperature changes, acids, and sunlight, apart from being flexible but lightweight.
We may advise you to pick up nitrile extrusion seals if they come in contact with oils or gasoline. Our recommendation would also be based on other factors like budget too.
Our plant has the ability to produce 100% precise rubber extrusion profiles in whatever shape you require. We make sure even the most complex of designs are done with expertise, and all products are quality checked in multiple stages before they reach you.
Conclusion
Rubber extrusion profiles have made the production of precise and quality rubber components easy, hassle-free, and affordable too. The fact that this rubber extrusion process does not lead to excessive wastage is something environmentally-conscious manufacturers love about it.
Arvico Rubber is your perfect partner for producing rubber seals, valves, gaskets, diaphragms, expansion joints, O-rings, and extruded rubber profiles and cords with any specifications you need. We also manufacture other kinds of rubber components needed across various industries.